Naidex, which takes place from April 25-28 at Birmingham NEC, is the UK's largest disability, rehabilitation and care event with over 200 exhibitors showcasing their products to more than 9,000 visitors. Care Home Professional highlights some of the key innovations launching at the show, and also guides you though the educational seminars that operators and home managers should attend.
Loopwheels
Stand M9
Loopwheels launched its shock-absorbing wheels for manual wheelchairs at Naidex last year, and are back in 2016 with a new range featuring Curve ergonomic push rims, from the German company Carbolife. Company director Gemma Pearce says that the wheels are enjoying great sales and positive customer reviews in the UK. "We've had wonderful feedback from people who've been using loopwheels on their chairs over the last year. They're telling us loopwheels are making a huge difference to them every day. The wheels are more comfortable and help you get about more easily. I'm delighted with the reaction from wheelchair users to our innovative British product, and we're very excited this year to be introducing new ergonomic push rims on our wheels to suit people with limited or no finger movement. The Carbolife push rims are recommended by all the German spinal injury clinics and we're excited to be introducing them in the UK too."
Story continues below
Advertisement
TGA
Stand B29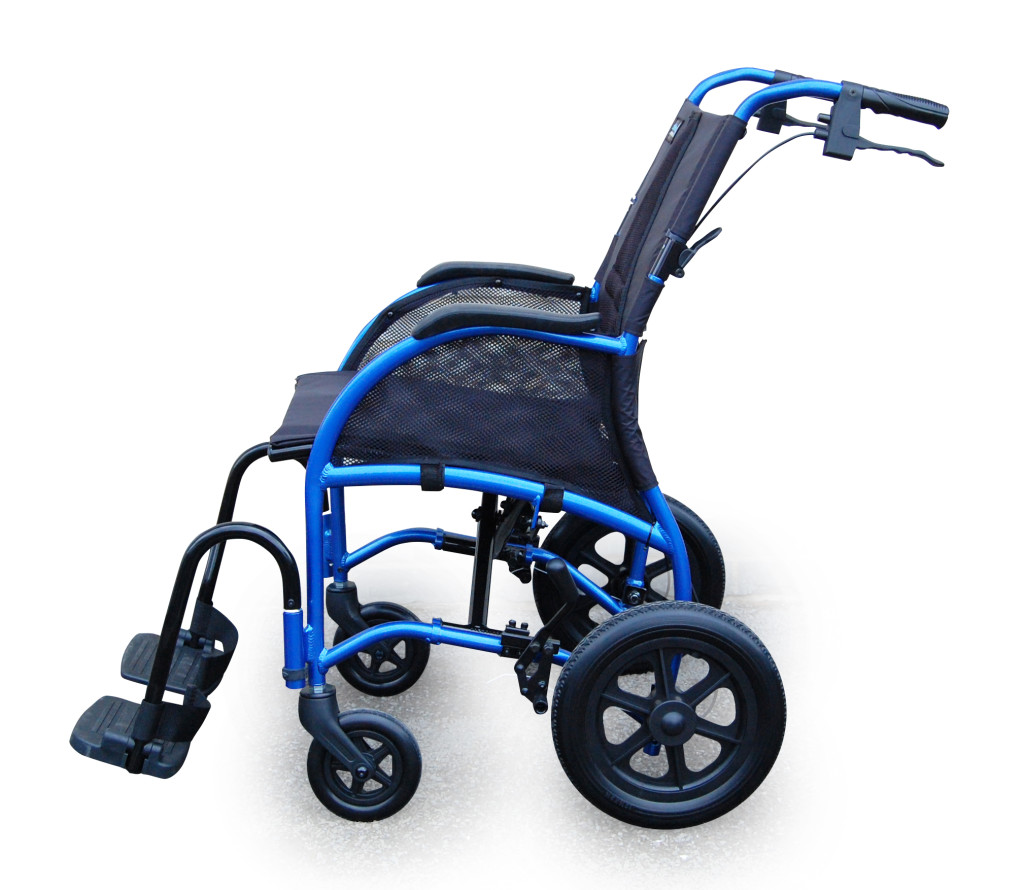 Wheelchair and mobility specialist, TGA, will unveil a new StrongBack wheelchair at next month's Naidex exhibition.Developed in Switzerland, the foldable and lightweight StrongBack incorporates an ergonomically supportive backrest based on an award-winning seating concept. Its unique shape moulds around the occupant to provide greater comfort through effective lumber support. This design is simple and requires little or no adjustment to perfectly fit the majority of people looking for an attendant controlled wheelchair.
The StrongBack provides a solution for many users who struggle to achieve correct posture and are prone to back pain or pressure-related issues. The foldable chair weighs just 11.3kg, so that carers can lift and store it easily.
Eric Cooper, TGA Wheelchair Powerpack Specialist commented: "The introduction of the new folding StrongBack is a significant development in manual wheelchair provision. It addresses the growing need for ergonomic wheelchairs that deliver better postural support and comfort without extensive adjustments."
Assistive Innovations
Stand C43
Assistive Innovations will present how care homes can help frail people eat independently. Its iEAT and iFLOAT arm supports have been developed for people with minimal muscle function or limited hand coordination or shakes. They work by nullifying uncontrolled movements using a damping mechanism so that old people can feed themselves, increasing independence and reducing the amount of time carers will need to sit with residents at mealtimes. Originally the iEAT and iFLOAT systems have been mechanical, but this year Assistive Innovations is adding electrically powered versions that help people with even less control to eat.
Eyeware
Stand: D45
Eyeware is a young company with a vision to improve the daily interaction between humans and computers with the help of eye-gaze tracking technology. The system uses 3D cameras that watch head face and eyes movement and use the information to control. The innovation has already been recognised in healthcare and business competitions, and the company is looking forward to pushing the boundaries of non-intrusive, intuitive human-computer interaction.
GennyMobility
Stand K9
Imagine a retirement village helping people get around in gyroscopically self-balancing wheelchairs. That's the promise of GennyMobility with its Genny Urban Deluxe. At 63cm wide it will help residents across all outdoor areas and indoors thought doorways and corridors. The wheelchair was created in collaboration with Segway, and uses the same balancing technology allowing people to balance and maneuver using subtle body movements. The chair will be a talking point and sales tool for any community where people want independent living coupled with advanced and innovative care. Andrew Larkam from GennyMobility UK says:  "We have witnessed Genny transform our customers lives and allow them to travel to places they thought they would never visit again."
PDS Hygiene
Stand: H37
PDS Hygiene is introducing a new wheeled bidet/shower chair for use with its Bio Bidet electronic bidet toilet seat. The BSC-100 has been specifically designed to provide privacy and dignity to users who are unable to transfer onto the Bio Bidet.  The seat and back support are made from Polygiene-coated polyester mesh to prevent cross contamination and to assist with health and hygiene standards. The BSC-100 is supplied with two removable and machine-washable seats. The arm rests and footplates of the BSC-100 can be swung out of the way for side transfers in and out of the chair.