Over 250 exhibitors are presenting their latest products and services at this month's Care & Dementia Show at Birmingham's National Exhibition centre.
Specialist suppliers of furniture, catering equipment, pharmaceuticals, access, mobility and much more will gather under one room in a showcase aimed at the UK's leading care home professionals.
Education is a key theme at the show, which will host seminars within the exhibition and has the major International Dementia Conference running alongside it.
Story continues below
Advertisement
"The Care & Dementia Show is designed to provide education, products and services to any organisation responsible for the care of older people," the organiser says.
Here is just a selection of the highlights visitors can see at the show:
Gainsborough Specialist Bathing
A new range of baths that Gainsborough describes as "one of the most exciting developments in assisted bathing for decades" will be showcased for the first time in the UK at the Care & Dementia Show. These new powered baths will deliver significant clinical and economic advantages to the long-term care sector. Supported by new installation, maintenance and servicing programmes from Gainsborough, these baths will ensure that all bathing challenges are met.
Demonstrations of the new range, including products with powered transfer seats and height-adjustment features, will take place on stand D10. Gainsborough now offers improved care performance through enhanced bathing design, focusing more intricately on carer and bather needs. Significant time and attention has been spent by the Research and Development department to ensure the new range benefits from enhanced post-installation efficiencies, building upon Gainsborough's unrivalled reputation as a first class maintenance and service provider.
Stand D10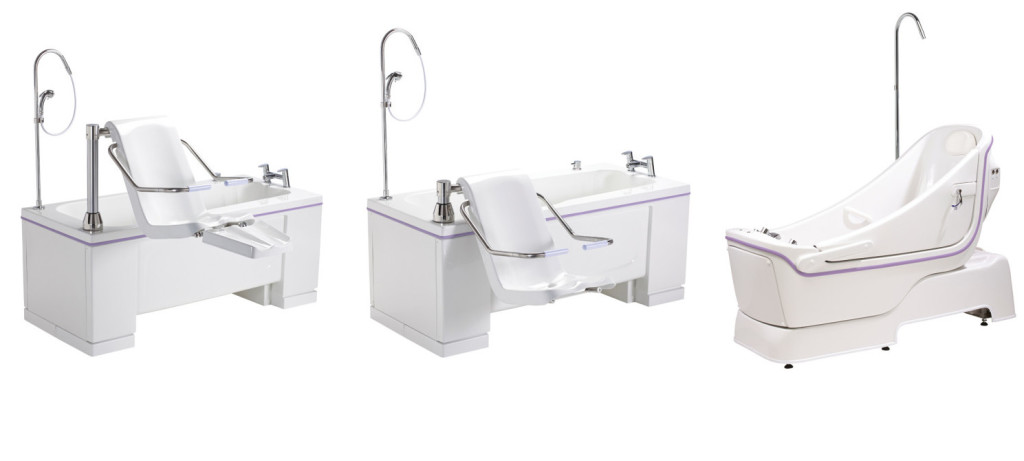 Care Home Murals
Care Home Murals is exhibiting its latest range of wallpaper. The company specialises in designing decorative wallpapers exclusively for use in care homes and other establishments, in particular those caring for residents and patients with dementia.
Following recent feedback from care homes, the new designs are visually striking and can transform corridors or rooms into a vibrant, meaningful space for all who live, visit and work.
Particularly relevant to residents with dementia, the life-size, detailed and colourful imagery creates visual interest to engage the viewer and encourage response. Strong visual references help residents to identify different areas within their care home.
Stand K90
BaKare Beds
BaKare Beds Ltd will unveil its new Dementia Low Bed, which has been in collaboration with clinical therapists and experts with specialist experience in working with dementia patients. The aim of this bed is to make the user feel safe and secure and to also minimise the risk of falling. There is padding on the headboard, the side rails and on the footboard of the bed, which reduces the chances of the user sustaining an injury from knocking their head or body on a hard surface.
Stand F24
Little Islands
Little Islands will launch its new and unique LifeWall at the Care & Dementia Show 2015. LifeWalls are innovative and bespoke environments that enrich the lives of people living with Dementia by encouraging communication and activity. Positive outcomes are reduced feelings of anxiety and isolation, instead providing an opportunity for fun, happiness and an overall feeling of wellbeing.
Stand H2
Webroster
Webro
ster Ltd will be demonstrating its recently launched Bee Messaging module for the field staff app Bee, which works alongside the workforce management system Webroster.net. The new Bee Messaging module module gives Webroster.n
et users the ability to send text based messages and booking enquiries to field staff using the Bee app from Webroster.net.
Webroster.net is a web based software system widely used within the care industry for workforce scheduling and monitoring. The system is designed for organisations with a bank of carers to manage who need to visit a large number of homecare clients – all of whom have wide-ranging and specific requirements that need to be managed as effectively and efficiently as possible by those coordinating their visits.
Stand L50