Specialising in development, investment and asset management, Octopus Healthcare provides a one-stop shop of services for GPs, medical centres, care homes and retirement village operators. Development Director Richard Dooley explained the company's unique approach to CHP.
"We are unique as an investor, landlord and developer," Richard told CHP.
"We do the investment, we do the development work and we are the asset managers."
Story continues below
Advertisement
Richard and his team provide assistance right through the investment and development process, from finding a site and providing finance to carrying out the build, to completion and subsequent maintenance and care delivery support.
The partnership process often begins with care providers coming to Richard and his team looking for a site in a certain area.
The team then uses its demographic database to assess supply and demand in that area.
Finding a good site that is reasonably priced can be difficult, especially in the congested south east, where care home operators are chasing high private pay rates.
"We are having to be more proactive in our land sourcing by approaching landowners about sites before they come onto the market," Richard told me.
"That's where we can achieve better value for our clients. It could be people who own garages, pubs, big houses or plots of land. We are looking at areas of around 0.8 acres in urban areas, up to 1.2-1.5 acres in more suburban areas. Retirement sites can be anything from 2 to 10 acres."
As well as targeting the affluent south east market, Octopus is also focused on answering the need for more supply of good quality stock in the Midlands, as well as sites in Nottingham, York and Manchester.
Once the site has been found, Octopus finances its developments through its private and listed investment funds worth a combined value of over £1.2bn.
"We invest all of the capital up front and get it back over a number of years via a long term lease," Richard said.
"Most of the investors in the care home sector are looking at long term steady returns rather than a quick buck. There's a lack of supply and huge demand."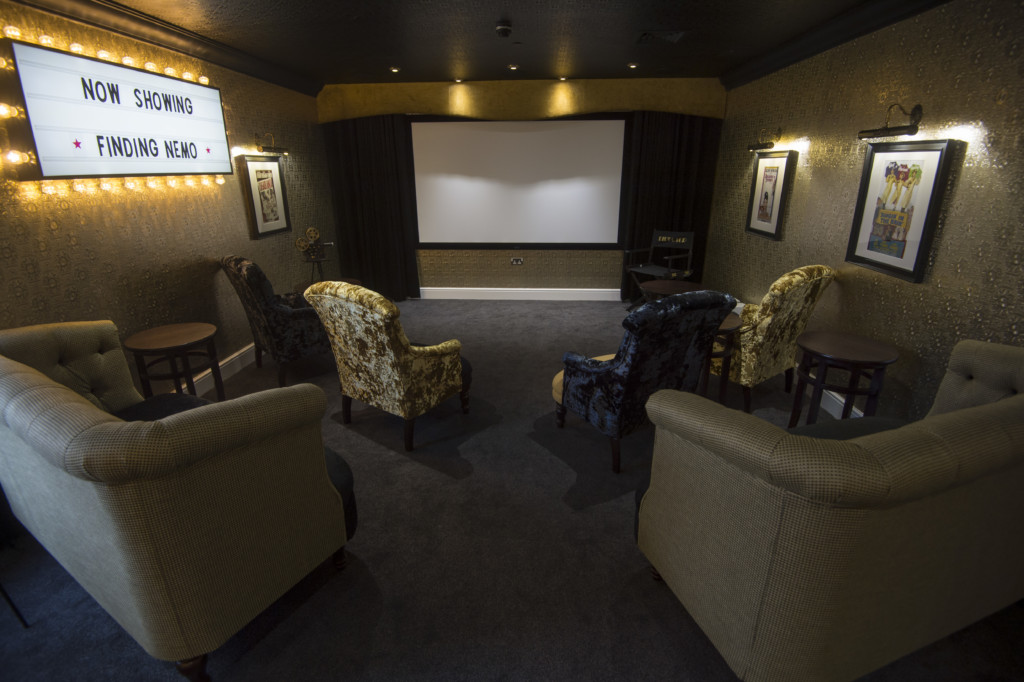 Octopus currently has over 30 care homes in its portfolio running from sites in Yorkshire and the North, to Exeter in the South West, and developments in the Irish Republic.
Recent eye catching projects have included a state of the art care home in Orpington, Kent for One Housing's newly launched luxury care home brand, Baycroft.
Richard was keen to point out that Octopus has a broad mix of tenants, however, targeting the middle and lower end of the market as well as the high end.
Large operator clients include Care UK and Barchester who focus on the private payer and local authority market, as well as brighterkind and Maria Mallaband.
"We don't dictate who the tenant should be," Richard tells CHP.
"We do have monitoring duties to make sure occupancy levels are where they should be. We are managing our investors' money so we monitor overall income on a quarterly basis. We would only seek to intervene where there is a clear need over a period of time."
Through its asset management team, Octopus is able to provide more hands-on support to operators should they require it.
Its clinical insurance team monitors every site's CQC ratings and is on hand to help operators if care quality issues arise.
"It's an overhead cost for us but a valuable one because we don't want any situations where any assets we own are in difficult positions and attract negative press," Richard said.
Octopus's property management department collects rent and ensures maintenance is up to speed and tenants are happy and content.
Technology is another area where Octopus provides proactive support to operators.
"We are keen on installing technology in homes," Richard noted.
"It helps us in terms of our monitoring capabilities so we can see homes are being maintained as they should be."
Richard and his team take a partnership approach to the adoption of technology in care homes.
"Some of it is driven by the operator and some is led by us," he said.
Bristling with the latest innovations, including a Tovertafel dementia table and digital care management technology, Baycroft's Orpington care home is a fine example of Richard's partnership approach in action.
"Baycroft were very clear in wanting to have a Tovertafel table on site," Richard noted.
Where providers are unsure of the type of technology to use, Octopus provides support and guidance on the range of options available.
"When it's an established provider such as Care UK we know that we will want to continue to work with the systems they have," Richard said.
"If it's a new operator such as Baycroft we can present them with two or three different options. We want them to get the best facility they can get within their price range.
"We try to do as much as possible for operators to help them through the process. We try to make it an interactive, customer friendly process so our customers come back to us. We don't want them to be surprised by additional extras."
Away from care homes, Octopus is increasingly focusing on untapped demand within the UK's retirement living market.
"Over the next 10-15 years we think retirement living will be a really big sector," Richard said.
"Care homes are increasingly providing end of life care for the last couple of years of people's lives as people's conditions have become a lot more acute. There's not a lot in the market for the gap before you go into a care home in terms of retirement extra care where you get some sort of independence and assistance with your day to day living.
"The opportunity for baby boomers to downsize is limited. They are becoming more and more aspirational. They want social facilities and a community feel. They want a desirable location to go and live and the opportunities to do that are still very restricted."
Retirement developments account for about 5% of the US market compared with just 0.5% in the UK, Richard highlighted.
"We are raising finance from institutional investors who are in the retirement and care sector and there are some private investors as well."
Octopus sells retirement living apartments through its development business and also provides an operational service.
The business also offers private rent retirement living apartments, although this remains a small part of its service.
Richard said shared ownership retirement living apartments were also seeing more interest due to the added equity they offered buyers.
Looking ahead, Richard predicted a growing trend towards shared site care home and retirement living developments, answering the full range of elderly care and aspirational lifestyle needs.