With its recent acquisition of 110 Bupa care homes, HC-One is now the UK's largest care home provider. CEO Justin Hutchens knows all about managing big businesses having previously been COO with the largest assisted living provider in the US. CHP finds out Justin's recipe for success.
Care Home Professional: Tell us about your background and how you joined HC-One
Justin Hutchens: I worked as a resident assistant at the University of Northern Colorado and really found myself drawn to the profession of caring for people. I changed my major from business to human services in my undergraduate degree and pursued a career in care. I worked in care in the US for 15 years beginning as a care assistant. During the last six years of that period I was the chief operating officer of Emeritus Senior Living, which was then the largest provider of assisted living services for older people in the US, operating in 36 states. We ran 325 facilities with 22,000 employees serving around the same number of residents as HC-One today.
Story continues below
Advertisement
I left the operating world to join the investment side of the care sector and ran a company called National Health Investors in the US. During that time we invested about $3bn into the care sector in real estate and joint ventures with operators in the US. I left to join investment firm HCP, which was one of the largest owners of healthcare real estate in the world. HCP's UK portfolio includes HC-One.
I had the opportunity to meet Dr Chai Patel a few years ago. Chai described his background of investing in healthcare and I realised we had a lot in common. We share the same philosophy around care delivery and passion for doing this. I visited the UK to tour care homes and saw HC-One's kindness in action, and was very impressed. Having been a care assistant, an operator and investor in the sector, I know that a management team committed to the well-being of the residents as a first priority will have success. Clearly, HC-One has made residents its first priority, so when I had the opportunity to follow in the very large shoes of Chai, I was very excited to take up the challenge.
CHP: How have you found working with Chai?
JH: Chai has helped me understand the UK care sector. I have leaned on his many years of experience in getting a handle on the operations of this company. He has been tremendously supportive during my tenure here. I have been charged with running the company, and Chai remains supportive from a strategic, growth and social policy perspective.
CHP: What are your initial impressions about how the US and UK care sectors compare?
JH: One difference is the geographic presence and the effect this has on how we operate and are perceived. Each of the states I operated in in the US had its own regulations. The US market, therefore, has high barriers of entry from a regulatory standpoint. Here, we operate in England, Scotland and Wales, and there is more transparency of the regulatory outcome. If you are an outstanding provider within your local market, it's very clear to local residents. The UK is definitely better in terms of regulatory transparency and this benefits the operators who are doing really well for residents. What is most important is that you are getting it right for your local community. When you are running a large company the opportunity is to balance standardised practice that works well across all homes with that personal relationship we have with residents in the local community.
The UK care sector could learn a lot from the US in terms of technology. At HC-One, we are piloting innovations such as e-care and e-mar systems. We are expecting implementation at the beginning of our fiscal year in October.
CHP: Is there anything we can learn from the US in terms of care funding?
JH: There's a distinct difference in the funding models. The US is 90% private pay compared with 60% public pay here in the UK. The social support here for the care sector is encouraging. I think there's room to bring more attention to it, particularly as we focus on the needs of the rapidly growing 85 plus population, which is expected to grow 15% here over the next five years – equivalent to twice the rate of the US.
We have a tremendous emerging need and have an opportunity with the Green Paper consultation that is under way to demonstrate that there is need for funding, particularly in the area of developing the care workforce. There's a need to attract carers as well as nurses to the sector. We view the care profession as a vocation. We think the Government could help tell that story. Funding and education to encourage people to join the care profession will be vital moving forward, and the sector needs to be able to offer an opportunity for people to be a part of a very rewarding career.
CHP: Do you intend to maintain your current two-thirds percentage of LA fee payers?
JH: We really pride ourselves on being a public facing company. We are interested in serving the middle market. We have had some self-pay growth within several of our homes and we have a small amount of homes that are more self-pay focused – for instance the homes that we acquired from Helen McArdle last year. However, we have a leading position as a public pay provider.
CHP: The recent Which? quality survey indicated that self-pay focused providers can find it easier to provide top quality care. Do you agree with this?
JH: Regardless of the payer source, we have signed on for the responsibility of the care of people. There's going to be a need for the Government to support social care with the growing demand that is facing the sector and we will give feedback to the Green Paper accordingly. On daily basis, we are focused on each home, the management of that home, providing the best care to our residents, and the culture of kindness that we have throughout the company. That is across all homes, for all residents, and across all payment sources.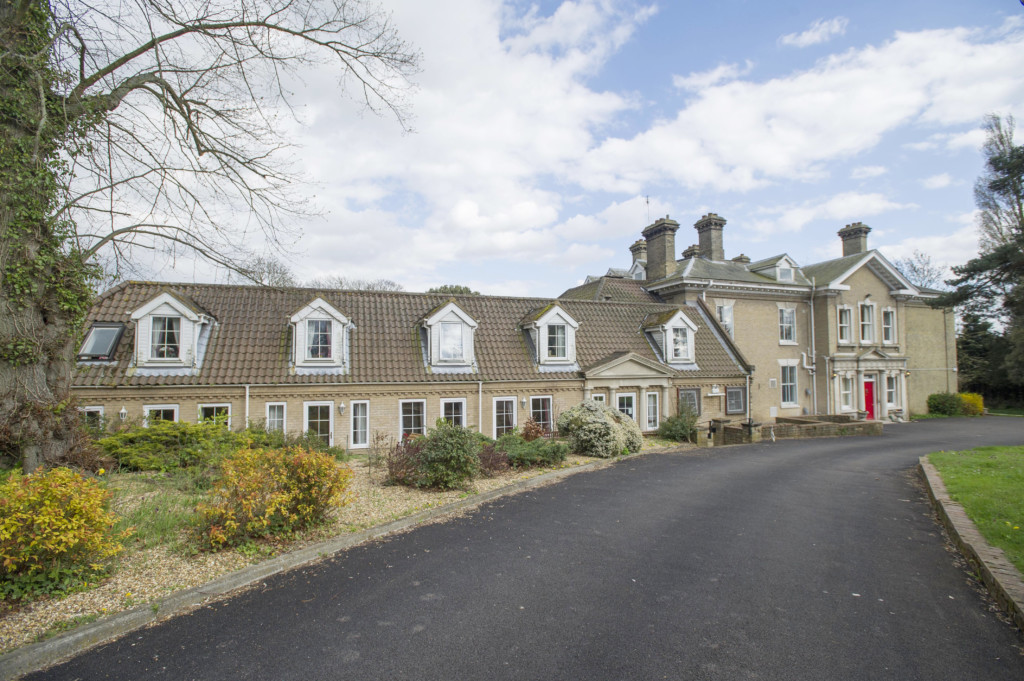 CHP: Do you see HC-One operating more individual homes serving the private pay market?
JH: Our current priority is ensuring the smooth integration of the new homes we have welcomed through recent acquisitions. We would consider further growth through acquisition if we think HC-One can provide kind care and compliant care within that community. We would consider some new development but it is not a primary priority.
CHP: Where do you stand in terms of transfer of the remaining homes in the Bupa acquisition?
JH: We have a decided collectively that a group of homes in Wales would be better staying with Bupa, so we have now completed the acquisition of 110 homes. The transfer of the Powys homes turned out to be a rather complex process. All parties, including Bupa and the Welsh regulator, have decided to leave the homes with Bupa. We no longer have any plans to acquire the homes.
CHP: How were the 110 homes that you acquired from Bupa selected?
JH: Bupa had a competitive process and invited investors and operators to consider an acquisition. We opted to choose all the homes that would meet CMA compliance and we did a full review from a property specialist, and regulatory and compliance standpoint and we are very confident that we will be able to do a good job in operating these homes.
CHP: Were you specifically looking to acquire homes with operational problems?
JH: What was most important to us was having the confidence that we could deliver high quality care to residents. In order to bring more resources closer to our homes, we have improved our area director to home ratio from 1:11 to 1:7. In doing so, we have added a quality regime in the form of  area quality directors who are responsible for ensuring and  improving regulatory compliance, health and safety, and compliance with our Cornerstone operating procedures. They work side by side with the area director. We therefore have more support for local management to provide care to our residents.
CHP: How many of the homes acquired were rated Requires Improvement or Inadequate?
JH: There are a fair number of homes that do need to improve from a regulatory compliance standpoint but we are comfortable that we have the resources to be able to help get them there.
CHP: How will you turnaround failing homes?
JH: The first thing I would say is that I couldn't be more proud of the team at HC-One. This is a team that has a tremendous track record in turnaround – taking a home, working closely with colleagues and the relevant authorities, and transforming it so that it provides the very best care for residents. Our goal is to be the first choice in every community in which we serve by bringing resources closer to homes and continuing our culture of kindness, which is a differentiator for HC-One. I have found that this has helped us to attract new people to the company and they are excited about being part of a positive, very energetic culture that is rooted in kindness and a passion for care.
Technology will also help us turnaround the homes as we get through the pilot phase of e-care and e-mar. Our successful Cornerstone process, which is a daily, weekly and monthly operating procedure for running a care home, which our home managers follow, has been in place for many years. When we have high Cornerstone compliance, there is a direct relationship with external compliance. We will continue to support our homes in being compliant with Cornerstone.
We also have a feedback loop that is very strong. We have 'Have Your Say' tablets across our homes that collect feedback from visitors and relatives. We also get satisfaction scores and feedback through carehome.co.uk. In both cases, we score above 90%. We regularly conduct colleague surveys so we can continuously learn how to support them. I feel comfortable that given the team, the track record of turnaround, the systems that we have put in place, plus our resources as a larger company, that we will do a very nice job with these homes.
CHP: Have you seen tangible improvements in these homes?
JH: HC-One personnel visited every home acquired from Bupa on the first day of acquisition on 15 December. We held a series of follow-up meetings in the next week between HC-One and Bupa home managers so that they could get to know our culture and our people as soon as possible. We conducted a survey a few days later to evaluate the perception of integration from our new homes managers on how well they feel they had been supported. It's been overwhelmingly positive. We feel we are off to a very strong start in welcoming the home managers to our culture, and supporting them as we move through this integration.
CHP: Has recruitment been challenging for these homes?
JH: We have seen a reduction in vacancy rates and turnover in the past few months. We find ourselves doing quite well in the face of a challenging labour market. We focus every day on attracting, retaining and developing our people.
CHP: Given the difficult recruitment climate, do you remain committed to providing nursing care?
JH: There are three ways that we are addressing the nursing shortage. One is through our nursing assistant programme, which we have pioneered. It's proven to be very successful as we have developed nursing assistants to take some of the duties of nurses. Our quality team is focused on training and retaining nurses. It remains to be seen whether we will be impacted by Brexit but any adverse impact would be a huge challenge. There's 90,000 EU employees in the social care sector. If we are having to fill those roles on top of the current vacancies that would be a tremendous challenge, which is why creating the vocation of care within the care home sector will be critical going forward.
CHP: How have you achieved a reduction in vacancy rates?
JH: We have centralised our recruitment department in Darlington, which supports all of our homes. That's helped us bring more support to the homes because the home managers spend less time on talent recruitment and more time focused on operating the homes and providing care. Our HR team is very effective and efficient in recruiting and reducing the lead time for placing an applicant.
We introduced an enhanced induction process for home managers last summer. That has given our new home managers an insight into our very best homes so that they can learn best practice.
CHP: Helen McArdle was a market leader in terms of Outstanding care. How have you sought to retain the DNA that made it special following integration?
JH: The challenge and opportunity of being a large organisation is to balance what we have in terms of resource and standard practice with the personal relationship between our carers and residents and relatives. We remain very mindful that these homes are run with a regional focus. Our model of bringing more resources closer to our homes lends itself well to continuing the good practices that are occurring within each home.
The feedback loop from residents and relatives is important as is our commitment to innovation. We have a process in place that encourages the feedback of innovative practices, which could be something very simple that is benefiting one resident, or communication between our support centre and the home. Where there is an innovative practice, we examine it to determine whether there is the potential to expand it across an area or across the whole company. By doing this we have our homes engaged in the growth of HC-One as a whole company. It starts locally and then develops to become standard across the company over time.
CHP: Do you see HC-One getting much bigger?
JH: We are really not focused on the size of the company, we want to be a leader in quality and care delivery. Growth will be driven by our confidence in our ability to improve and sustain quality of care. The priority will always be quality first which can then deliver growth over time. It's more about managing the home within its own community and providing local and personalised care than about the overall size of the company.
CHP: There has been a lot of debate about the financial stability of our largest providers. Is this an issue for you?
JH: We finished our refinancing last year which lowered our overall cost of capital. We run with a very modest leveraged profile, which can be compared to a 50% mortgage on your home. We have a lot of head room to weather cycles and we are very healthy financially. We are investing in our homes and have plenty of room to make those investments.
CHP: Are you looking to develop into other care models such as assisted living and retirement living?
JH: We have acquired eight care homes that are attached to retirement village campuses. We were selected as an experienced care provider to deliver that kind of service to residents. It is a very nice model that offers a continuum of care. People can live in a retirement village before they have care needs, then over time as their needs develop we can help serve them. We would be happy to expand our focus into that model. At this time we are focused on the care home aspect of the retirement village, and so far it has gone very well.
CHP: How do you see the sector changing over the next 10 to 20 years?
JH: One huge need is to alleviate the pressure on hospital beds. Care homes are serving this need, particularly during winter pressure. We have contracted 30 services with the NHS for patients that are stepping down from hospital. Transitional care should be an area to help lower cost healthcare delivery and free up the hospital beds for people who have the greatest needs. That is an area that is emerging locally in partnerships between the CCGs, the NHS, providers and local authorities. We would like to see more focus on this nationally considering the demand that is coming to social care. As the need for transitional care grows and the outcome of quality care delivery is proven, it would be prudent for the Government to consider more funding in this area.
The other area is the opportunity is to get more technology into the sector. E-care and e-mar give us insight into care delivery on a multi-site level. We can help ensure the quality delivery of medications and ensure that there is a direct relationship between the assessment of our residents' needs and the care plans put in place to deliver on those needs and the tasks that are assigned to our carers and nurses. One of the opportunities from a regulatory standpoint is to ensure those three are always aligned. The technology helps us to do that. It will also help us explain the costs and complexity of our services to local authorities. It should help funding, and also help care delivery.
CHP: Do you see the UK lagging behind others in terms of technology adoption?
JH: Some of the technology that we are entertaining now is technology I was putting in place 10 years ago in the US so I have experience of seeing it implemented and am really excited about bringing it to HC-One.